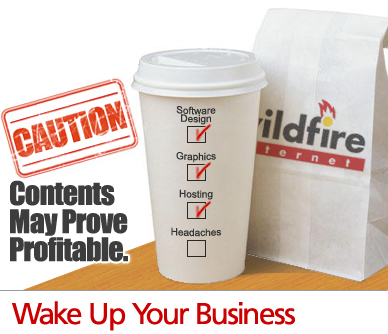 &nbsp

Win and retain customers.
Capture market share.
Grow new markets.
Sell your product.

If you're ready for your Website to make sales and not just impressions, we invite you to look closer at Wildfire Internet. Since 1995, we've sought ways to bring simplicity to business operations and profitability to customer relationships. We ask first, what do you want to do? Because the best measure of software performance is your return: how well our applications accomplish what you desire, making you money and saving you time.


Developing Great Websites and Applications since 1995